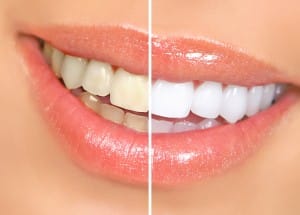 If you watch TV or movies, you may notice that the people who appear on programs or films have one thing in common: shiny white teeth. You may ask yourself, "How can my teeth look like that?" After all, there's no better way to present yourself to the world than with a perfect smile. The simple answer is that many Hollywood celebrities use professional tooth whitening services.
What should I consider when I pursue tooth whitening?
While the allure of a cinema-worthy smile may be enough to get some people to scramble toward the dentist without another thought, others may wonder about tooth whitening's safety. It is very safe when provided by and supervised by a dentist.
If you choose to visit a dentist for whitening, you can rest assured that he or she has the professional knowledge and skills to get the job done safely and correctly.
What about tooth whitening for my kids?
A perfectly white smile may not be top priority for your kids. If your children are concerned about the color of their teeth, the best thing to do is to consult with your dentist. If all of the permanent teeth have erupted, it is possible that whitening may be a treatment option for them.
The staff at the dental office of Joy M. Miller, DDS are experts in oral care, including teeth whitening. For more information or to schedule an appointment, contact us online or call (816) 452-5800 today.