Teeth Cleaning & Dental Scaling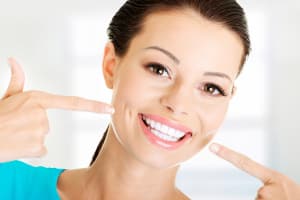 The team at Joy M. Miller, D.D.S. provides professional personal care during every dental teeth cleaning. Teeth cleaning can help prevent and stop the spread of potential diseases. Allow us to take care of your whole dental health and leave your smile sparkling! Some the benefits of getting a teeth cleaning include:
Prevention of gum disease
More vibrant smile
Prevention of cancer
Early detection of problems
Avoid bad breath
Dr. Miller can provide skilled teeth cleaning that will help you maintain your oral health.
Why Professional Teeth Cleaning Matters
Your professional teeth cleaning will include a dental exam and the following:
Removal of calculus (tartar)
Removal of plaque
Teeth polishing
Your teeth cleaning will address these problems, leaving you with a healthier mouth and fresher breath!
Dental Scaling
If you are suffering from moderate periodontis, or gum disease, dental scaling can prevent your condition from worsening. In this nonsurgical procedure, our teeth cleaning experts will clean the areas of your teeth that fall below the gum line. Dental scaling is conducted manually using hand-held instruments to remove plaque and tartar buildup. We may also use ultasonic dental cleaning devices to ensure the most thorough deep teeth cleaning.
Schedule a Teeth Cleaning Appointment in Gladstone & Kansas City
Your smile is one of your best assets, making it more important than ever to maintain proper dental care. To experience a brighter tomorrow, contact Joy M. Miller, D.D.S today and schedule your appointment for dental scaling or cleaning.
Praise for Our Dental Cleaning Services
"This was a very exciting day. First time getting his teeth cleaned properly by any dentist. Thank you for taking such great care of my son. What a great and caring staff."
-by Lee (August 29, 2013)
"Very friendly and remembered my preferences for my cleaning! Sterile tools and the most up-to-date x-ray equipment. Thank YOU :)"
-by Anonymous (April 11, 2013)
For any questions about our professional teeth cleaning services, please call Dr. Joy M. Miller at (816) 452-5800, or request a dental cleaning appointment.